So Santa
Don't you just love him?!!  Looks like he got a little too much sun!
That was basically me last week.  Pat's brother & my sister-in-law were visiting Maui & they took us along to the beach at Kaanapali where we had a fabulous time!!  And I had my first "Pineapple Pina Colada"!
Back to Santa.  I was so happy to see this new stamp set, So Santa.  Perfect Hawaii Christmas Card!!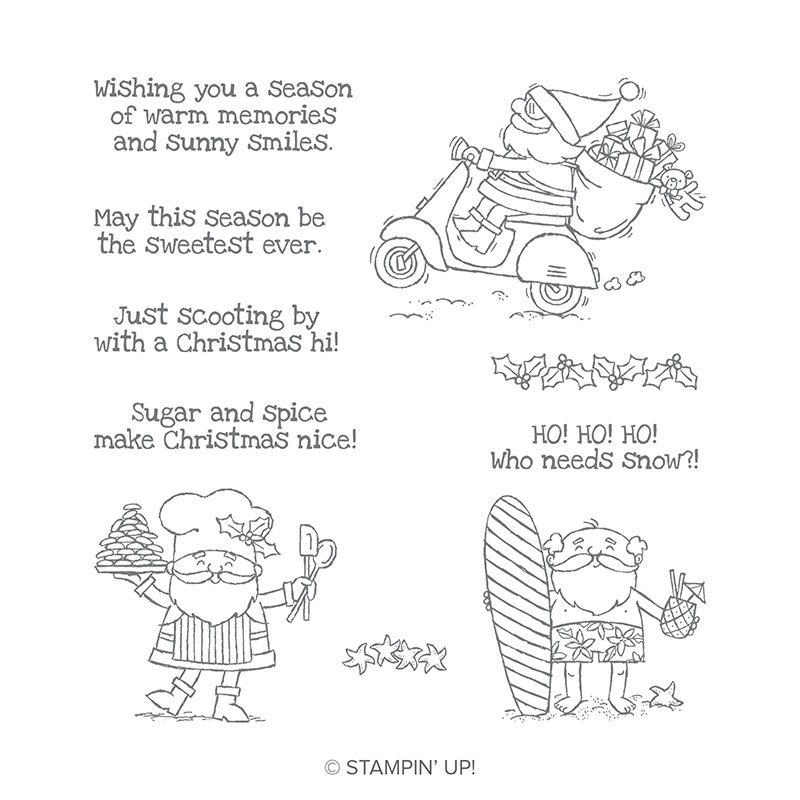 The inside says, "Ho! Ho! Ho!  Who needs snow?!"
This is one of the cards we'll be making at the Card Layouts Class on Sept. 17th.  Check out EVENTS at the top of my post for more information.
Be sure and check out the SSINK PAGE to see the other designer's picks for their Favorite Stamp Set from the Holiday Catalog!
Aloha!Be sure to use this month's Hostess Code: 9FJYRHDH